Circular Challenge Citeo challenges :
Making solutions a reality by experimenting them
 
Do Tank
The DO TANK is a CITEO initiative to develop solutions to complex problems by involving several stakeholders. Inspired by design and collective intelligence methods, it aims to go from problem to prototype in 3 to 6 working days.
1
Define the needs
Carry out fieldwork to identify real problems and share the results
2
Come up with ideas
Collectively imagine potential solutions based on creativity techniques with a proven track record
3
  Prototype them
Make ideas a reality and develop physical or digital prototypes thanks to expert support
4
Test them
Test your solution(s) with beta testers and use their opinions to finetune your project
A tool designed to make things happen
The DO TANK creates a community of actors committed to a common problem in order to move prototypes to experimentation and later to industrialisation. Each DO TANK has its own specificities. They are co-constructed with the actors and aim to accelerate projects.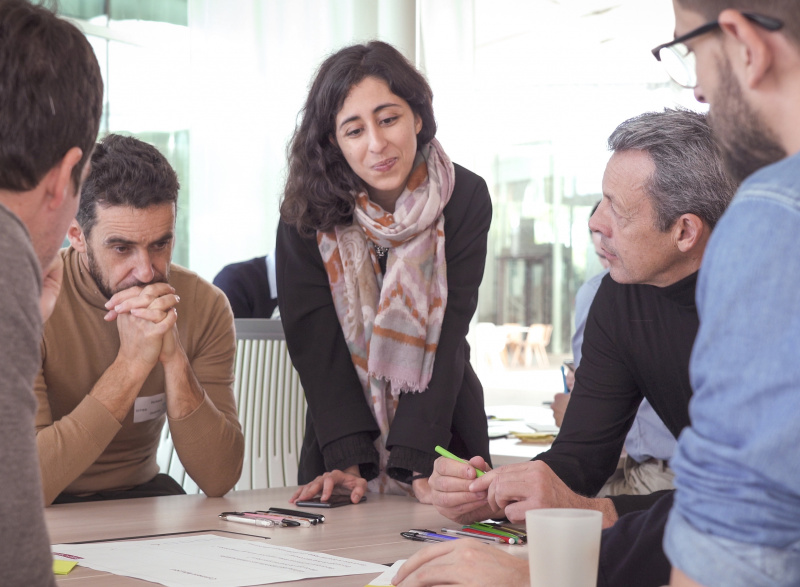 Why emphasise design?
The design approach favours group creativity to bring out solutions. Through a specific method and tools, design relies on meetings between actors to respond to interdisciplinary problems.
Circular Challenge tests solutions with start-ups, in partnership with Citeo and/or partners.
Circular Challenge is a collaborative programme where our partners play a key role. A leading player in the the sustainable city field, the Urban Lab is the experimentation laboratory of Paris & Co, the innovation agency of Paris.
The Urban Lab provides experimental areas in "Urban Innovation Districts" for project holders looking to test their solutions.
In 2019, Heyliot, a 2018 Circular Challenge finalist had the opportunity to test its IOT solution on the Trilib collection points in the 13th arrondissement of Paris as part of the Urban Innovation District "Paris rive gauche" scheme initiated by Paris & Co.
In 2020, the Urban Lab continued its programme in an other innovation area, the "Chapel District" in the north of Paris. Pandobac and Fotonower, respectively a winner and finalist of the 2019 edition, carried out an experimentation in this district.