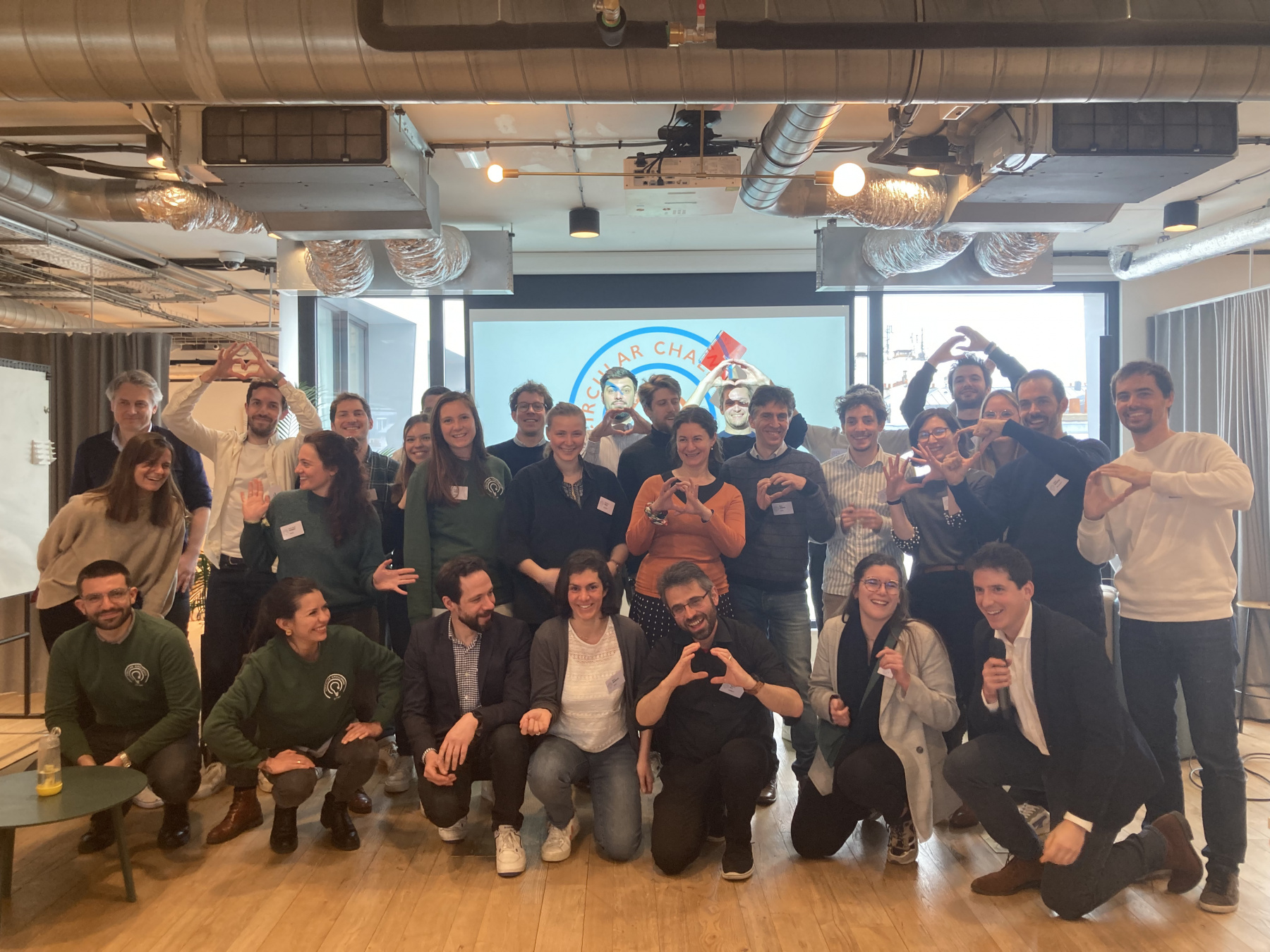 07/19/2023 - 16:06
The program included work sessions, coaching, training and speed business meetings!
The day ended with a round-table discussion in the presence of 100 participants, during which exceptional speakers (Guillaume Pitron, journalist and author - Jean Hornain, Managing Director of Citeo - Benjamin Peri, co-founder of Pyxo - Valentin Fournel, Director of Eco-Design and Reuse at Citeo - Stéphanie Brochard, Head of European Affairs at Unilever) discussed the subject of "European legislation: a lever for accelerating innovative and circular solutions".
The Regard Croisé by Guillaume Pitron and Jean Hornain began by reminding us that "in a world under strain, where we consume more and more materials than we produce, sourcing is becoming a key strategic issue."
During the discussion, it was explained in particular that legislation structures a dual objective, which poses numerous spatial and temporal challenges: to make material accessible to professionals and to avoid drawing on natural resources. Regulations have a major role to play in showing the way and reassuring players in the face of the risk of substitution, both upstream and downstream.
The round table concluded by stressing the importance of re-establishing long-term clarity and coherence between the various sectors.