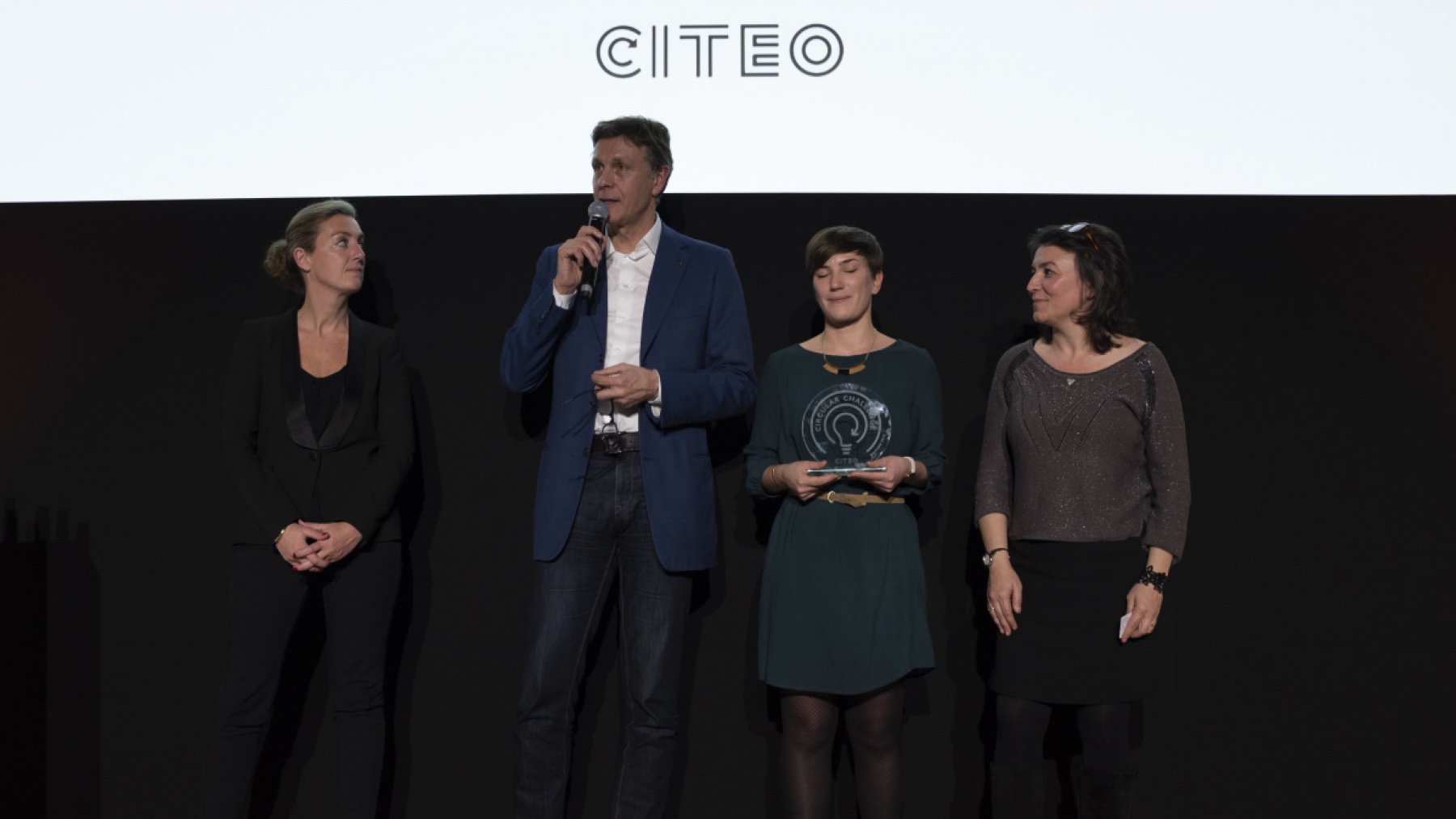 04/23/2020 - 17:01
Lactips, the creators of plastic-free plastic, won the 2018 Circular Challenge. Reactions from Marion Vincent, Innovation Product Manager, and Marie-Hélène Gramatikoff, CEO.
On December 6, Lactips was announced as the winner of the 2018 Circular Challenge. This SME from Saint Étienne, created in 2014, manufactures thermoplastic granules based on milk proteins that are unfit for human consumption. It therefore provides not only a bio-based and completely biodegradable alternative to plastic, but also a method to re-use milk waste. Lactips has found initial applications for its innovation in the detergent market where its material can be used to wrap dishwasher tablets, but the SME hopes to go on to conquer other markets. This was one of the reasons for their applying to the Circular Challenge, championed by Marion Vincent, Innovation Product Manager. She duly participated in the "Boot Camp", the competition's training programme, which helps applicants define thier strategy and prepare their pitch for the jury. On December 6, she performed the exercise once more at the awards ceremony in House of the Oceans auditorium, under the watchful eye of Marie-Hélène Gramatikoff, CEO of Lactips. Post-ceremony cross-interview.
What was participating in the Circular Challenge like?
- Marion Vincent: It was intense! On the first day of the Boot Camp, with the help of Citeo experts and coaches, we were able to address and refine specific issues (eco-design, circularity, etc.). On the second day we focussed on training for the pitch. It was very interesting to learn about how to tell our story and present our product in a way that was not limited to its technical characteristics, and more generally how to deliver a strong, convincing and motivational message. All these aspects are important for me, as I work in our sales team, and with R&D, to identify and explore new markets.
What does this victory represent? What benefit are you planning to get out of it?
- M.V.: We are both proud and encouraged to be recognised by a major player like Citéo. This award is, in a way, a label of excellence. Our priority today is to develop applications for our material and I hope this award will help us to achieve this.
- Marie-Hélène Gramatikoff: To develop and promote a major alternative to plastic requires the assistance of influential, essential players like Citeo. The figures speak for themselves: about 10 tonnes of plastic are produced every second around the world! According to a recent article in the Tribune *, only 6% of plastics are recycled and only 1% are bio-based! Today, one of the main obstacles to our development is regulation: it is not strict enough with respect to plastic materials from the petrochemical industry. Some, for example, are considered as biodegradable although the relevant laboratory tests do not correspond at all to real-life conditions. Concretely, we need influencers.
What are the next steps? What will you use your € 40,000 grant for?
- M.V.: We have a lot of R&D projects, so I hope that winning the Circular Challenge will allow us to build solid partnerships to be able to develop certain applications and markets. At the moment, our material is a substitute for PVA [a water-soluble plastic], but it would also be interesting to move towards multi-layer materials.
- M-H.G. : What we really need is influence, and this means travelling, meeting people and participating in events, so the grant will be going towards this budget.